Want to fix small things yourself? it is simple and easy by using Nanch driver.Compare to other screwdriver set in the market,Nanch own its reputation on durable quality and good feeling in hand,its not a tool for you,its a important part in your DIY work.
24 in 1 repair Kits with a powerful driver,collected in a elegance potable case,easy to open and close,bits made from Alloy S2 steel,HRC 58-62.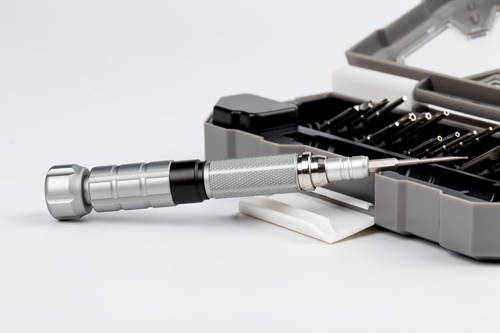 Small screwdriver set selected to fix Bumlebee in <Transformers 5>.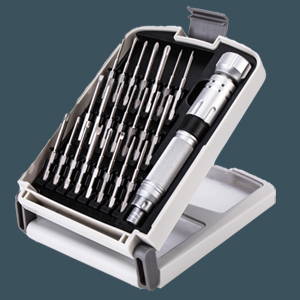 Nanch 12 in 1 small key chain size screwdriver set ,durable for 5 years.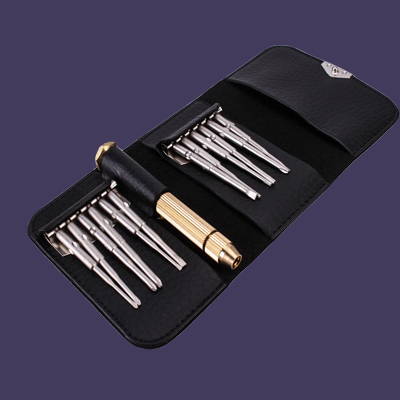 FREE RETURNS
WITHIN 30 DAYS
Gadget offers in your fixing life
all screwdriver set are all durable at least 5 years,hardness at least HRC 56.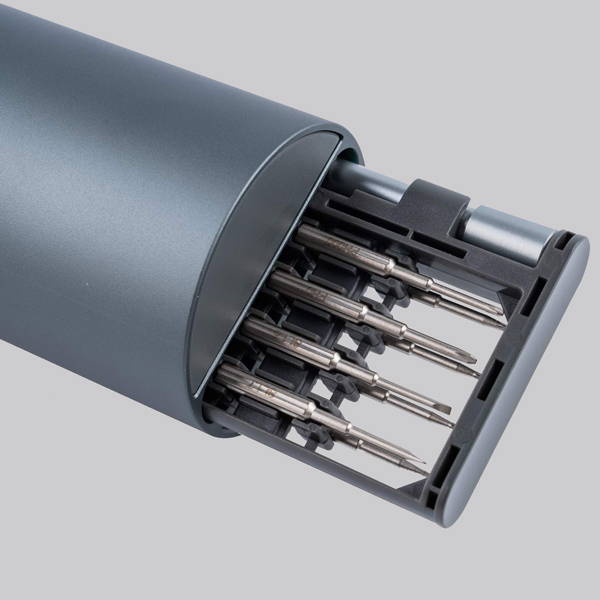 36 in 1
Includes 20 small size tips for phones and 12 disassemble tools.
Portable Case
Easy to push and open,tightly and portable.
Durable bits
Alloy S2 steel;     HRC 58-62;             6-grooved patent design bits.
This repair kit is mainly for iPhones,smartphones,laptops and other small electronics,can be your collection tools for fixing life.
Aluminum
Anodize oxidation
Extension
Two kind length
Anti-slip
No slip during fixing
Paid 5 years design and re-design,this screwriver turn out to be a durable cool driver.Full metal in good weight,extention rod inside to be two kinds length,and spin freely endcap.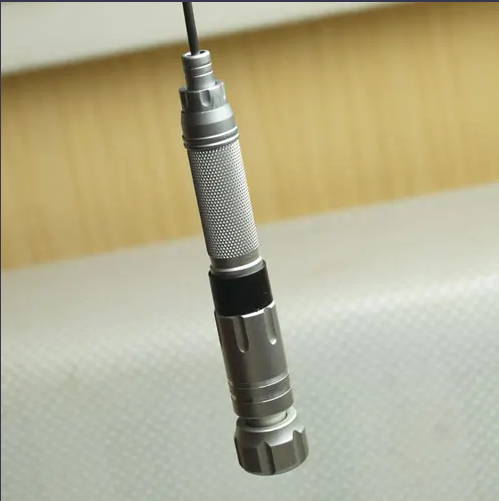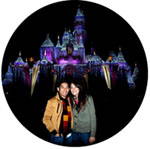 "This set has proven to be durable and well made.This isn't a cheap set,the price isn't the cheapest but if you want to purchase a set that you will use for some time,that is it".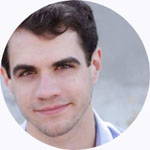 "This little kit had save my butt so many times now that I should have one for every room.Seriously,have one in your car,one in your work bag,one in your desk.So many times I reach for this because it has everything I need.Great set of tools,perfect for electronics and so much more."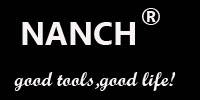 Nanch Precision Tools Co.,ltd                                     Tel:+86 -15880212745
15#,Huli Park,Tongan' Industrial Zone,                     Fax:+86-592 7203387
Xiamen,China                                                                   Email: info@nanchtools.com