Is fixing things boring?
For those one time use tools, yes, and you might be mad if the item slip off right away.
Try Nanch,it will let you feel so comfortable in fixing ,and found its so funny to be a tinker.
About Nanch
Nanch Only focus on designing and producing cool precision screwdriver set.The items we sold own great reputation from our clients,both high quality and reasonable price.
Nanch was found by Nan,an senior engineer who has over 20 years experience on screwdriver set,and own great talent on machenical tools. He insist on high quality material,and good design. Before that,Chinese brand screwdriver quality is said to be low quality,Nanch changed the opinion of the world on Chinese made screwdriver set.He insist on quality made,Nanch is equre to top-level quality set in our country.
Why choose Nanch?
-Full metal driver
Nanch only use full metal driver that can durable for at least 5 years,refuse dirty,smooth on the anti-slip area for many times use;
-High level design on the handle driver
the driver we show out are all in great controlle when you fixing,free spinning end cap,good look anti-slip area;
-High Precision Driver Bit
Nanch made quality bits at first,he should be the first factory use S2 material to make screwdriver bit in China, and all the bits are processed by CNC machine which accurate enough for profession fixing.
Besides that,Nanch are searching for a new socket mode, the traditional socket is Hex,but will have a little shake because not the 100% fit. Nanch try to use 6-grooved design bits which the socket is circle,so that will be almost 100% fit.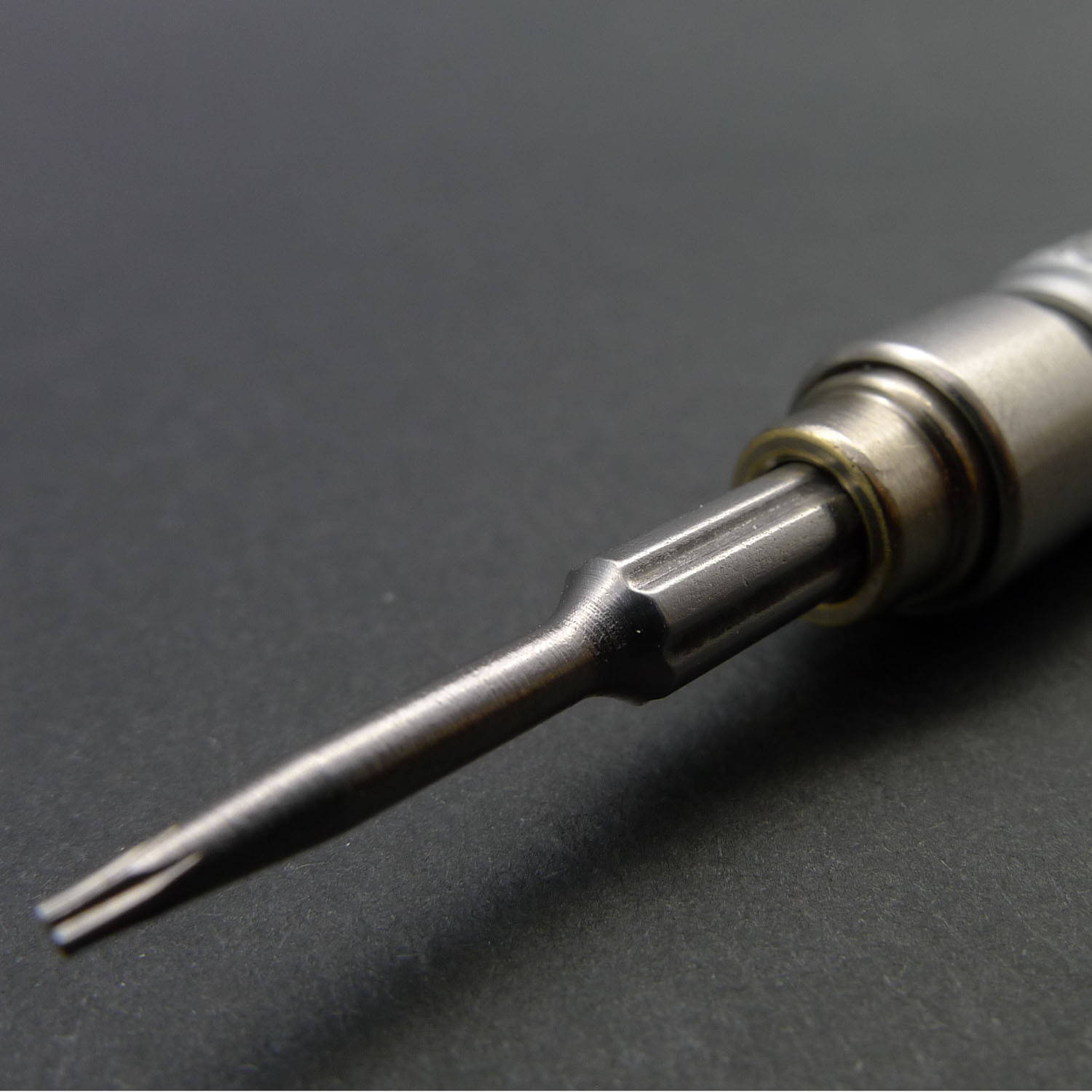 see what our clients said.
Oliver :
I must admit I was reluctant to get this kit due to the price but decided to make the jump after reading the reviews & I must say this is one good looking kit. The packaging alone felt like I was opening an Apple product to give you an idea of the meticulous thought process that clearly went into making this kit.

Moreover, I think this is easily a much better bang for your buck than the iFixIt precision tool set for any DIY person. I am no professional & this would mainly be for my time to time electronic tinkering (such as changing the RAM on my friend Macbook Pro & swapping out HDD) but if I were a professional, I would trust in the reliability of this kit as well.
This might be the best quality set of security bit drivers available. I am responsible for keeping a fleet of computers and scientific instruments going, and purchased this kit because it had the rare tri-wing driver needed to replace macbook batteries. I spent a lot of time trying to find one with good quality bits, as they are hard to find.
This one has really impressed me with the quality of the bits, and even more so with the quality of the driver, which is nicer than any other I have owned. It may look like plastic, but it is a solid block of CNC milled aluminum, and the knurling is milled, rather than stamped, providing a really nice finish. Bits install easily, and stay put. The rotating base turns so smoothly that I had to look to see if it was fitted with ball bearings. I really try to buy "lifetime" tools when possible, and I was definitely impressed with this set.
  +86 (592) 5786057
+86 15880212745